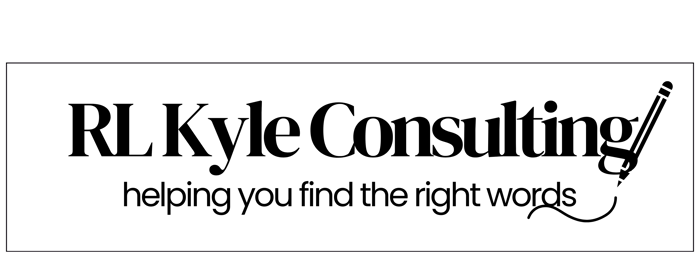 Let's schedule it. Work the work. Make you shine!
Writing Development Services
We write with our clients. Need a service to write for you? A quick Google search will help you find resources.
We provide:
Consulting

Developing

Writing
Asset Audits — We visit your site (online or in person) like a customer/client and using our audit checklist, we review and assess your content for User Experience (UX). Finally, we prepare a report with our findings and suggestions.

Asset Development (brochures, flyers, menus, patient information, pitch decks, etc...)

Blog Post Development

Book Development* (TBD)

Brand Kit Development

Capabilities Statements (Government Contracting)

Curriculum & Training Resources (workbooks, reference sheets, slide decks)

Website Updates & Development
We help businesses and people grow. We're always open to project ideas. These are a few in our wheelhouse:
To maximize your budget, every project is planned with Developing and Writing time to distribute costs between tasks. Each project's Scope of Work shows a cost breakdown, including costs for additional hours that occur due to client changes.
This is the "human" time in a project, from first draft to final copy. Includes phone calls, Zoom sessions, and e-mail.
Consulting:
$105 per hour
Need an hour or two? This is "human time" and a good option for projects that don't require writing services. Consulting includes brainstorming, feedback, and answers to general questions.
We'll meet by phone or Zoom— you choose. Zoom allows us to screenshare. You do not need an account to log into a session by invitation, but you will need a camera. You'll receive an invite link when you purchase consulting time. Schedule it here.
Developing:
$105 per hour
This is the "behind-the-scenes" time required for a project. Includes, but is not limited to, researching, reviewing, writing, editing, revising, designing, and formatting
Have a quick question? Make a list. Schedule a free 15-minute (one-time) Discovery Call. Tap the button below. Tip: To maximize our time, have your questions and ideas ready.
If you're ready to schedule a project and we agree we're a good fit, we'll send a proposal with a Scope of Work, cost, and a deposit link to get your project on our calendar. We reserve the right to decline a project that's not a good fit.
What's it like working with Robin and the team?
Check out our process here and read client feedback below.
"RL Kyle Consulting has a flexible process that allowed me to be as involved in the creation of the Capabilities Statement as I wanted.
I highly recommend Robin and her team."
— Lourie B.
"Thanks for the time and teaching, Robin. I think it may change how I look at words."
— Diane T.
Mixed Media Workshop
"I think my online shop now represents me better as the artist I am today."
— Diane F.
Aiming for Remarkable
Etsy Course
"I'm so pleased with your work, I'd like to see if you're available for putting together a marketing brochure for a new class I developed."
— Jeff G.