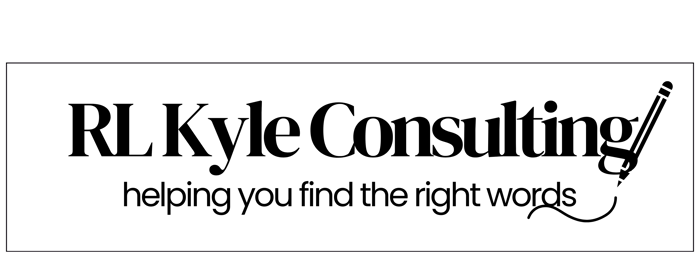 Size. Experience. Approach.
Our boutique consultancy focuses on 1:1 tailored solutions and welcomes small projects that allow our strengths to personalize your solutions.
To do this, we:
Collaborate 1:1 (and teach) from first draft to final publication

Choose clients & partners who align with our values and objectives
Use our 30+ years of experience developing strategic & creative processes to produce unique solutions

Limit our project portfolio & team size, ensuring exceptional quality and responsiveness
Our mission is to help you find the right words and get your writing projects done.
Why?
We know
words impact decisions
and
the right words
help individuals and organizations grow
.
We also know finding the right words can be challenging.
In late 2014, our founder, Robin Le Roy-Kyle, a writer, writing instructor, coach, and author,
learned firsthand
the frustration of not being able to write
as a devastating family event unfolded.
Over the next year, Robin developed strategies to 'refind' her writing voice and started a business to help others struggling, too.
In 2023, she founded RL Kyle Consulting to help folks find the right words in business.
The right skills and the 'right' tools lead to high-quality outcomes. We choose selectively to provide efficient, compliant, polished, and impactful writing solutions.
Your 'Why' guides our work together, start to finish.
Our 'Why' is rooted in knowing writing doesn't 'feel right' for everyone, but writing is at the

heart of growth

for individuals & organizations.

We're passionate about helping you find those words!
Our writing methods are developed from science, grow from creative thinking, and are strategically structured— providing polished, unique professional writing solutions.
We know the right words in the right places have the power to:
Motivate, empower, and engage people

Deepen understanding

Drive decision-making
Robin Le Roy-Kyle is an accomplished learning leader & practitioner, published writer, thriving business owner, and proud U.S. Navy veteran.
While teaching in classrooms, at professional conferences, and in workshops for 30+ years, Robin has used words to teach and empower folks from 15 to 50+, helping them develop their ideas and themselves.
Now in her third career, Robin and her team show teens and adults how to use words to capture, connect, and communicate ideas while developing confidence from clarity and taking action that matters.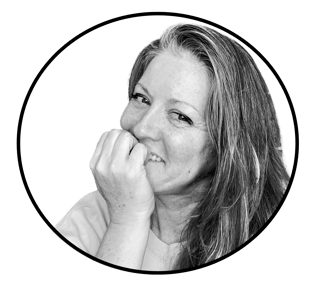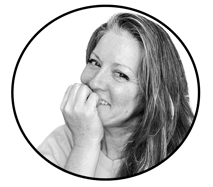 Service-disabled Veteran Owned Small Business (SDVOSB) SBA
Woman Owned Small Business (WOSB) SBA-pending
Woman Business Enterprise (WBE) Florida
Robin Le Roy Kyle, LLC is:
On multiple vendor lists

Currently & always interested in working with aligned partners

Located on Florida's Space Coast, conveniently located for in-person events and meetings

Hosting a weekly business development group for new and aspiring business owners in the GovCon space
Veteran Business Enterprise (VBE) Florida
Certifications/Set-asides
RL Kyle Consulting is a brand of Robin Le Roy Kyle, LLC